Autumn Special! Paper Marbling Kit - by Gondwana Kits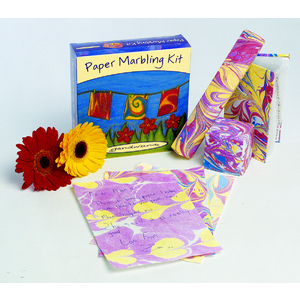 Buy Online Now
Paper Marbling Kit:
$12.00
Out of stock
Paper Marbling Kit: Original kit from Gondwana Kits. Single kit RRP was $19.95.

Ideal for Scrapbooking - it is much cheaper to learn techniques for decorating your scrapbook papers than buying them from a retailer.

Simple instructions that allow you to produce and develop you own designed papers for wrapping presents, decorating rooms and scrapbooks, or producing your own cards.

Each box contains instructions and Paper Marbling 'ingredients'.
.