Fabric Screen Printing Kit - PARTY BOX of 6 Kits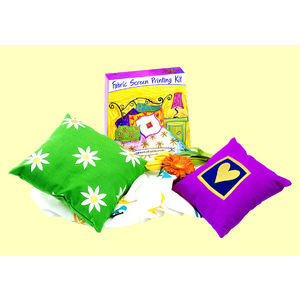 Buy Online Now
Fabric Screen Printing Kit - PARTY6:
$90.00
Out of stock
Gondwana Kits - Fabric Screen Printing Kits - box of 6 kits. Great for designing a variety of cotton-based garments and home items. Price INCLUDES postage and packing!

Genuine Kit from Gondwana Kits - the Fabric Screen Printing Kit did RRP for $34.95 and makes a bundle of designs for tee-shirts, pillow-cases, curtains and clothing designs. Contents: Bamboo hoop diameter is 175mm, screen and mesh + squeegee. 12 stencil patterns, five fabric solvent paints , printing mat and piece of cotton to try techniques with comprehensive instructions.