Latest News Items and Site Updates!
- We will be at the Sunday Stadium Market, Dunedin this Sunday 26th May! 10am to 2pm.
- New alpaca duvets and alpaca product available through our website!

- New collection of our marl yarns in natural alpaca colours (available hanks and cones) .
- Fresh variegate multi-dyed colour schemes across our marl yarns and natural white yarns recently added and available in hanks!
- Looking for Gondwana Creative Kits - check our associate Gondwana Page!
For more details & Alpaca News: select this link!
Last Update: 13 May 2013
GONDWANA KITS, DIARY, Alpacas for SALE!
Please check these pages for those updates!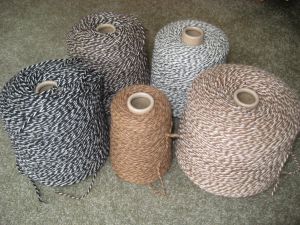 Marl Yarns in Natural Alpaca Colours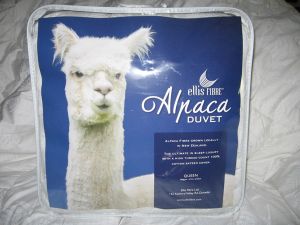 100% Alpaca-Fill Duvet (Quilt/Doona) - Double

Welcome to Flagstaff Alpacas, Dunedin, New Zealand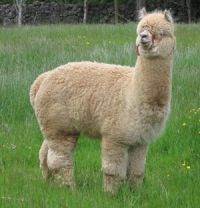 Flagstaff Alpacas: 'home of the Wonderful Alpaca' have been breeding alpacas and creating alpaca products in, Dunedin, Otago, New Zealand since 2001. We now share our farm with over 175 alpacas and now run a farmstay accommodation unit so you can meet our herd.

As our passion for these wonderful animals has developed we have also developed a successful business case for this lifestyle through alpaca sales, alpaca product development and sales, and a variety of alpaca services as well as alpaca stud matings both at Flagstaff Alpacas or with our Alpacamobile mobile stud services.
And we chose "Wonderful Alpacas" because that sums up these guys as they are really 'wonderful' to farm. Visits are welcome to meet our alpacas and our alpaca products by appointment - please make contact. For alpaca farming information try our FAQs page!. Picture top is one of our boys 'Enrico!'
Meeting our Alpacas
Hi! Visits and visitors are always welcome - visits are by appointment!
And if you want a little alpaca luxury our 'Paca Pad' farm stay motel accommodation unit makes for an ideal retreat - and only 7 minutes from Dunedin Centre! Sleeps up to 6 people: Check our Farm Stay details and Farmstay photos. See you soon!
Follow us on both Twitter and Facebook!
Alpaca Tweets