Luxury Alpaca Pillow - Standard Size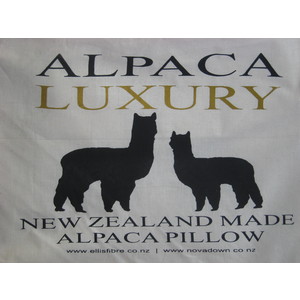 Buy Online Now
Luxury Alpaca Pillow:
$64.90
Out of stock
The alpaca luxury pillow is filled with 50% New Zealand Alpaca and 50% New Zealand Lambswool. Standard size (45cm x 71cm)- soft to medium firmness.

This pillow is a composition of two of New Zealand's finest fibres: soft Alpaca fibre and the strong, lofty and resilient Lambswool. Combining these two materials creates a pillow that allows you to cradle your head in alpaca softness, while the added lambswool provides head and neck the support it needs.The superior wicking ability of alpaca fibre guarantees that any moisture from your head and neck is absorbed and then released into the air, keeping you dry and comfortable throughout the night. The pillow is encased in a 100% Japara cotton cover with piped edging and comes in a beautifully designed printed calico bag.

Washing tips: Dryclean or spot clean only.