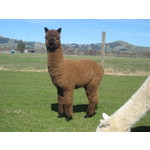 Bundle of 5 young alpaca males W/LF:
$1,600.00
Add to cart
Bundle of 5 Young Alpaca White & Light Fawn Males
Five young pet alpaca males - not shorn yet. All aged under 9 months - colours white (4) and dark brown (1). Price for package is $1600 including GST and includes delivery anywhere in Southland or Otago.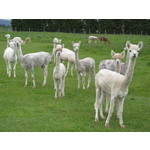 Young Alpaca Male
White or light fawn male - one of 10 available and recently weaned. Youngsters are all under 8 months old so plenty of lifestyle fun to be had by these cute alpacas. Great grass and paddock mowers - plan on about 4 per acre in East Otago and green Southland for the perfect lawn finish!