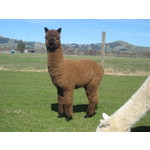 Bundle of 3 young alpaca males W/LF:
$1,600.00
Add to cart
Bundle of 3 Young Alpaca White & Light Fawn Males
Three young pet alpaca males - not shorn yet. All aged under 24 months - colours white (2) and dark brown (1). Price for package is $1400 including GST and includes delivery anywhere in Southland or Otago.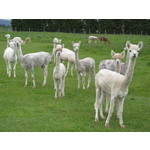 Young Alpaca Male - White: $400.00
Out of stock


Young Alpaca Male
White or light fawn male - one of 10 available and already shorn for new home! Youngsters are all under 18 months old so plenty of lifestyle fun to be had by these cute alpacas. Great grass and paddock mowers - plan on about 4 per acre in East Otago and green Southland for the perfect lawn finish!