Flagstaff Alpacas offers a large number of females for sale and the following list is a selection from those available. With a herd of over 150 females we ask you to make contact for details of other females that suit your herd choice. Flagstaff Alpacas 'pregnant females' include a certified birth guarantee. We can arrange delivery to anywhere in New Zealand within 60 days of agreement.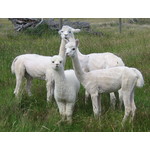 Alpaca Package - 10 young females:
$3,000.00
Add to cart
Female Alpaca Package - Ten Juvenile Alpaca Youngsters
Package of ten juvenile white and fawn alpaca females priced to sell. Export quality, all these girls are aged 19 months to 23 months. Price: NZ$3000.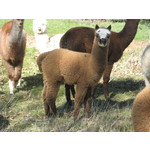 EIGHT Multi-Coloured Alpaca Females:
$3,250.00
Add to cart
Bundle of Mixed Colour Young Alpaca Females
Bundle (eight female alpaca) of multi-coloured (mixed coloured) and solid coloured young alpaca females in various colours - white, fawn, mix of greys, brown. All are aged between 10 and 12 months. They will require 2 to 2.5 acres of pasture.
More details contact Andy.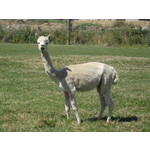 Alpaca Female - pregnant - buyer to select:
$600.00
Add to cart
ALPACA FEMALE - PREGNANT and due next season.
Selection of alpaca females - all pregnant - aged 36-60 months. EXPORT quality. Solid White and light fawn. Due January 2020 to March 2020. All shorn 23 Nov 19. Inspections welcome. From $400+GST.