Flagstaff Alpacas offers a select number of females for sale and the following list is a selection from those available. With a large herd we ask you to make contact for details of other females that suit your herd choice. We can arrange delivery to anywhere in New Zealand within 60 days of agreement.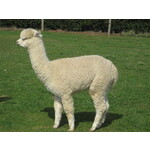 Alpaca Female package - 4 females
Package of FOUR mature alpaca females - all paddock mated February to March 2023 so due early 2024. Shorn early October 2022 - all aged over 4 years and alpaca live until 15-18 years.