Alpaca Throw - CREAM - Pure Alpaca and NZ-Made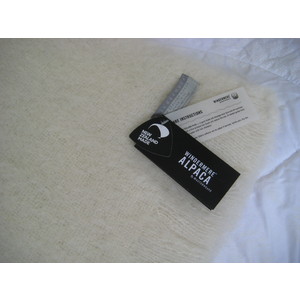 Buy Online Now
Alpaca Throw - CREAM:
$240.00
Out of stock
Feel the incredible warmth, softness and light weight of our New Zealand made Alpaca throws in natural, undyed shades of natural alpaca.
Alpaca fibre is incredibly soft, has superb insulation qualities. Alpaca is non-irritating and hypoallergenic. Throw size: 125cm x 185cm - Cream colour. Please note there is also a boucle version of this natural-cream coloured alpaca throw. Enjoy!