Sherlin CASTEL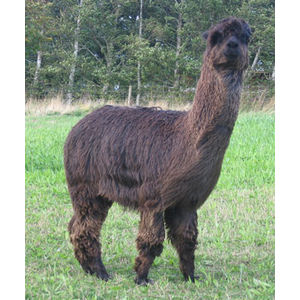 Buy Online Now
CASTEL Mating Fee ($400+GST):
$460.00
Add to cart
Sherlin Chaka Castel

Castel (IAR: 63146 - born September 2003) is a solid certified Suri stud male wit a rich charcoal dark grey fleece. A full Suri Castel has a rare fleece colouring we hope to see in a number of females, both Suri and Huacaya, that have been mated to Castel over the last few months. SCastel in heterozygous.

Sired by Peruvian Maximo and out of Sherlin Selinas this male has the potential to enrich any herd. And he certainly seems to enjoy the attraction of that fleece amongst our girls!

Price: $400 + GST at Flagstaff Alpacas. We encourage mobile and on-farm mating's, and offer multi-mating packages.